Posts Tagged 'dumb'
21 results.
by Matt
on
October 11, 2003
at
12:00 am

by Matt
on
July 3, 2006
at
12:00 am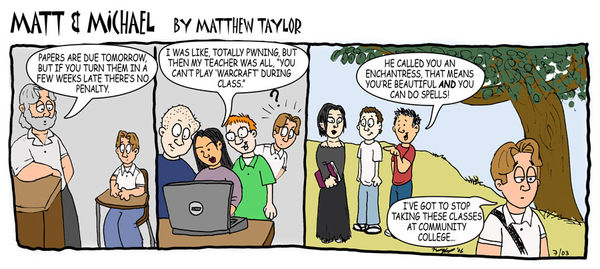 07/03/2006 – This one's been in the works for some time, but finals week delayed it a bit. The quotes in the strip are all authentic. Sad, but true… A few weeks ago I started tracking visits to the site. It's been fun to see where visitors are from. We've had visits from just about [...]
by Matt
on
August 23, 2006
at
12:00 am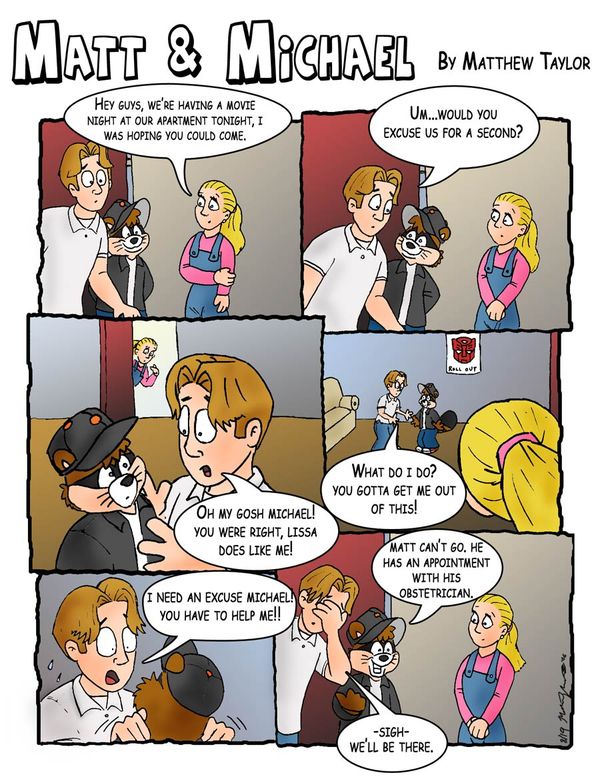 08/23/2006 – And the story progresses… These days there are a few things that really give me joy in life. And one of them starts again today!! 08/19/2006 – Over two years ago we started this story line. In preparation of actually continuing it, I thought it'd be wise to rerun the first two strips. [...]
by Matt
on
June 14, 2007
at
12:00 am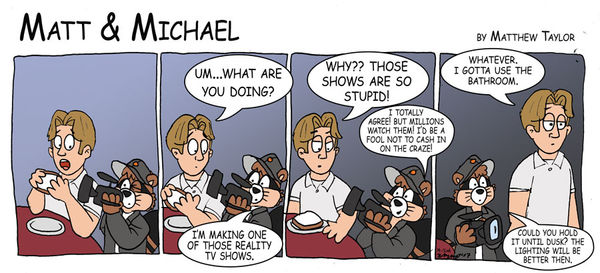 06/14/2007 I had to say goodbye to all my kids yesterday. It was hard. I hope they enjoy their summer and that I see them again soon. Now I need a new job. And yes, I do hate reality television.
by Matt
on
July 22, 2009
at
12:00 am

by Matt
on
July 14, 2010
at
12:29 am

This has nothing to do with today's comic strip, but I am SO unbelievably happy that the National League finally beat those American League DH-swinging pansies. I am not going to turn this into a rant about how absolutely WRONG the designated hitter rule is. I am not going to write an endless barrage of well constructed arguments to [...]
by Matt
on
September 15, 2010
at
12:29 am

Matt says: Well hello little miss cryptic. What's up with you?? Girl says: cryptic? what does that mean exactly? Is that like a night owl? Matt says: cryptic?? you don't know what cryptic means?? you're a college graduate seriously? Girl says: is it like ghostly Matt says: wow wow i'm at a loss Girl says: [...]